Our Trustees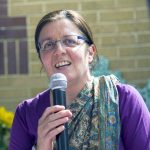 Elisabeth Clifford. Elisabeth leads all fundraising initiatives at the BYI and has over three decades of experience in community collections for this charity. She manages a variety of fundraising initiatives and weekly collections. For over 15 years, Elisabeth was the executive manager of the East London branch of our charity and therefore brings a wealth of experience to the BYI. Elisabeth is an invaluable member of our team.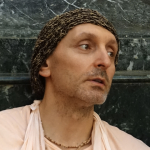 Alexander Dragilev. Alexander contributed substantially to the acquisition of the Greville House building in 2010. Over the course of the past few decades, he has run a number of highly successful businesses in Russia and is always able to offer useful financial and business advice. Alexander also has a great analytical and philosophical mind and is a spiritual mentor to many in our organisation.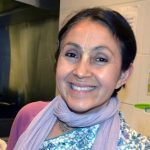 Zulay Cederberg. Born and raised in Venezuela, Zulay initially started a family in Sweden before settling in the UK. Zulay has been the Executive Manager of the BYI since 2010 and oversees all aspects of the day-to-day smooth running of the charity. In the course of the past few years, she has been influential the growth and blossoming of the BYI and its community. She holds a degree in Herbal Medicine from the University of Westminster and speaks over four different languages. She has a breadth of project management skills, co-ordinates the immigration and volunteer recruitment processes for the charity, is known for unwavering dedication to the practice of Bhakti Yoga, and combines all of this with her role as a mother and grandmother.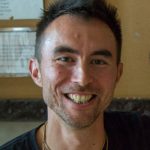 Lalita Madhava. Lalita was born in Singapore and moved to England during the later part of his youth. Always eager to read and study, he is currently a PhD candidate in the study of Theology at Oxford University and specialises in the languages of Sanskrit and Bengali. He lead the campaign in the search for an appropriate new building for our charity, managed many of the legal aspects of the acquisition processes, and also made a substantial financial contribution towards the purchase of Greville House. Lalita has been a practitioner of Bhakti Yoga for most of his life and is a valued advisor of the BYI.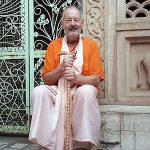 Robert Lindberg. Born and raised in the United States, Robert spent many years in the UK with his family while managing his family business. He is a paternal figure on our Board, holds a Masters degree in Theology from Harvard University, and is an experienced academic, teacher, and writer. Robert has been a practitioner of the Bhakti Yoga practice for over 40 years and also played a key role in the coordination of the purchase of Greville House. He is a senior figure and offers valuable spiritual support to our residence and community on a one-to-one basis and to groups. He leads many of the daily workshops, talks, and events at the BYI.
Pandita Geary. Pandita was born in Amsterdam and grew up within the Bhakti Yoga tradition. She moved to London to attend University and to become a volunteer at the East London branch of the charity. She holds a Bachelor degree from the University of London and a Masters in South Asian Studies from the University of Oxford. Pandita also assisted with the search and acquisition of Greville House. She currently works in publishing as an editor and is a keen artist and illustrator. Pandita combines her kind nature with an analytical aptitude and is a sisterly figure to all who come to her for friendship and advice. She offers administrative support to the BYI office.