Yoga means practices for progress in life,
practices for sympathetic and harmonious dealings with nature.
Our Vision
To awaken, empower, and educate all with the non-sectarian principles and practices of Bhakti Yoga.
Our Mission
Through community engagement, outreach, and education, we make Bhakti Yoga as accessible to as many people as possible in order to enrich and inspire them, and ultimately enable them to lead more fulfilled lives.
Awaken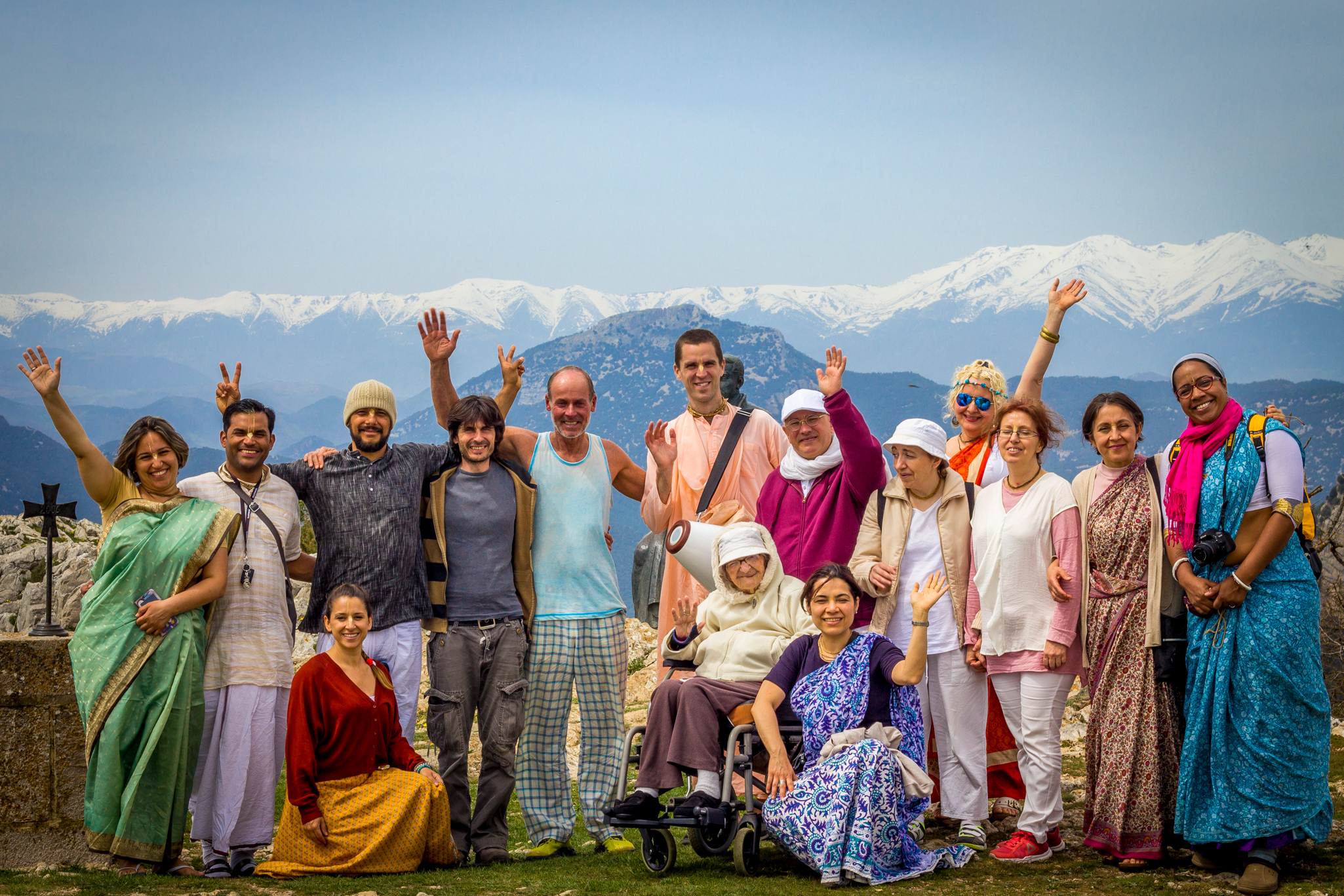 To awaken the inherent spiritual potential of all.
To this end we emphasise:
The central teaching that we are all eternal spiritual beings who exist to serve and love in harmony with the whole
The central practice of kirtan, the congregational, unified chanting of God's names
The central values of humility, tolerance, respect
And strive to inspire, enlighten, and nurture others individually and collectively through:
The discussion, study, and application of bhakti principles
Assisting persons in developing and expressing their potential
Providing a sanctuary and sense of community for members and visitors
Reciprocating with others in a loving manner
Demonstrating the principles of bhakti in our personal behaviour
Empower
To empower all to lead more fulfilled lives.
To this end we provide practical services for:
Food relief for the underprivileged
Informal counselling
Activities and training which support the overall wellbeing
Home visits
Retreats to centres abroad
Educate
To educate all in the teachings of the Vedic dharma, in particular as distilled by Lord Chaitanya, and in this way to benefit society and also preserve and propagate the wealth of ancient India.
To this end we:
Hold classes and events on the teachings
Publish and distribute literature and discourses in a variety of media
Provide training and workshops on Vedic practices and traditions
Reach out by holding events and working with educational and alternative establishments
Put emphasis on the care and education of our youth
For further information please contact us: info@bhaktiyogainstitute.com