"Sri Upadesamrta was given to us by Sriman Mahaprabhu through Srila Rupa Goswami. We shall be very cautious about the details of all these things. … A comparative study of the transcendental world is shown to us in Upadesamrta. … So, we must properly adjust ourselves accordingly with this aspiration, 'May our fortune direct us to move on and on towards Krsna consciousness: from deep to deeper to the deepest.' … The eleven verses in this Upadesamrta are very important and very, very useful for practical and personal realisation."

—Srila Sridhar Maharaj
---
On the bank of the ocean, within the divine domain of Lord Jagannath, amidst His beloved associates during the final days of His manifest presence, the ocean of mercy Sri Gaurahari gently spoke His essential teachings for the highest benefit of all living beings in the form of His Siksastakam. Srila Rupa Goswami imbibed this nectar in full, understood it perfectly, and revealed its purport in the form of Sri Sri Upadesamrta.
We are delighted to share the news of the release of the new Sri Sri Upadesamrta publication. Compiled, translated, and published through the Bhakti Yoga Institute, this publication is a Gaudiya–Vaisnava gem comprising of 672 pages and containing a comprehensive offering of commentaries by Srila Bhakti Vinod Thakur, Srila Saraswati Thakur, and Srila Sridhar Maharaj.
In 2007, Srila Govinda Maharaj expressed his desire that Sri Upadesamrta be translated and published in English with commentary by his spiritual master, Srila Sridhar Maharaj. The present publication has been a work in progress since 2014, was prepared under the auspices of the present Acharyas of Sri Chaitanya Saraswat Math, and is now readily available to all to read, study, share, and take to heart. This beautiful, illustrated, hardcover edition of Sri Sri Upadesamrta is intended for the serious practitioner of Srila Rūpa Goswami's teachings, with some exposure to the Bhakti Yoga teachings.
Sri Sri Upadesamrta
By Srila Rupa Goswami
With commentaries by Srila Bhakti Vinod Thakur,
Srila Bhakti Siddhanta Saraswati Thakur,
and Srila Bhakti Raksak Sridhar Dev-Goswami Maharaj
Format: Hardcover
Trim: 229 x 152 mm (6 x 9")
Pages: 672
Price: £15
Now available for sale at the Bhakti Yoga Institute
For orders, please contact: pandita@bhaktiyogainstitute.com
---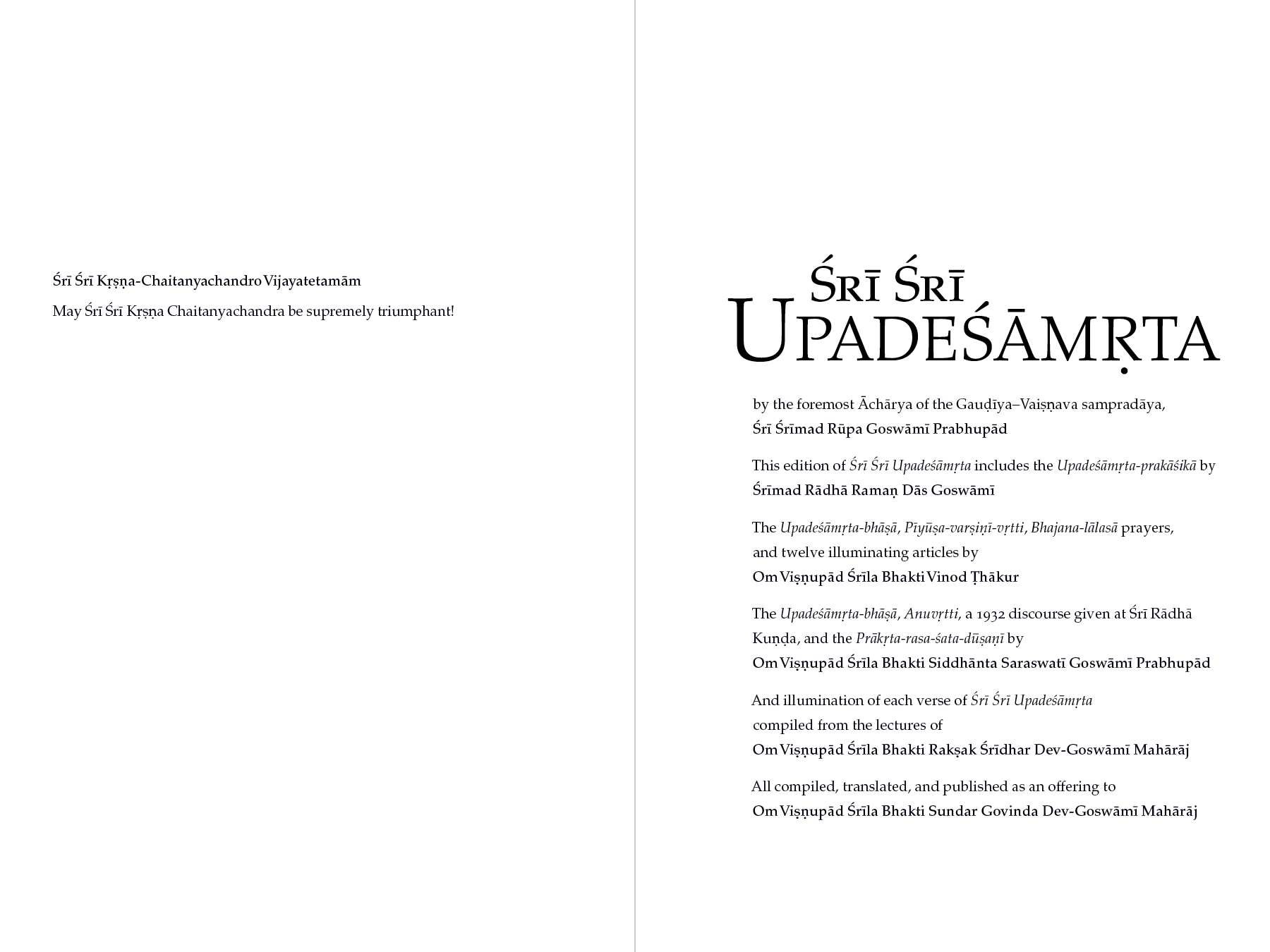 ---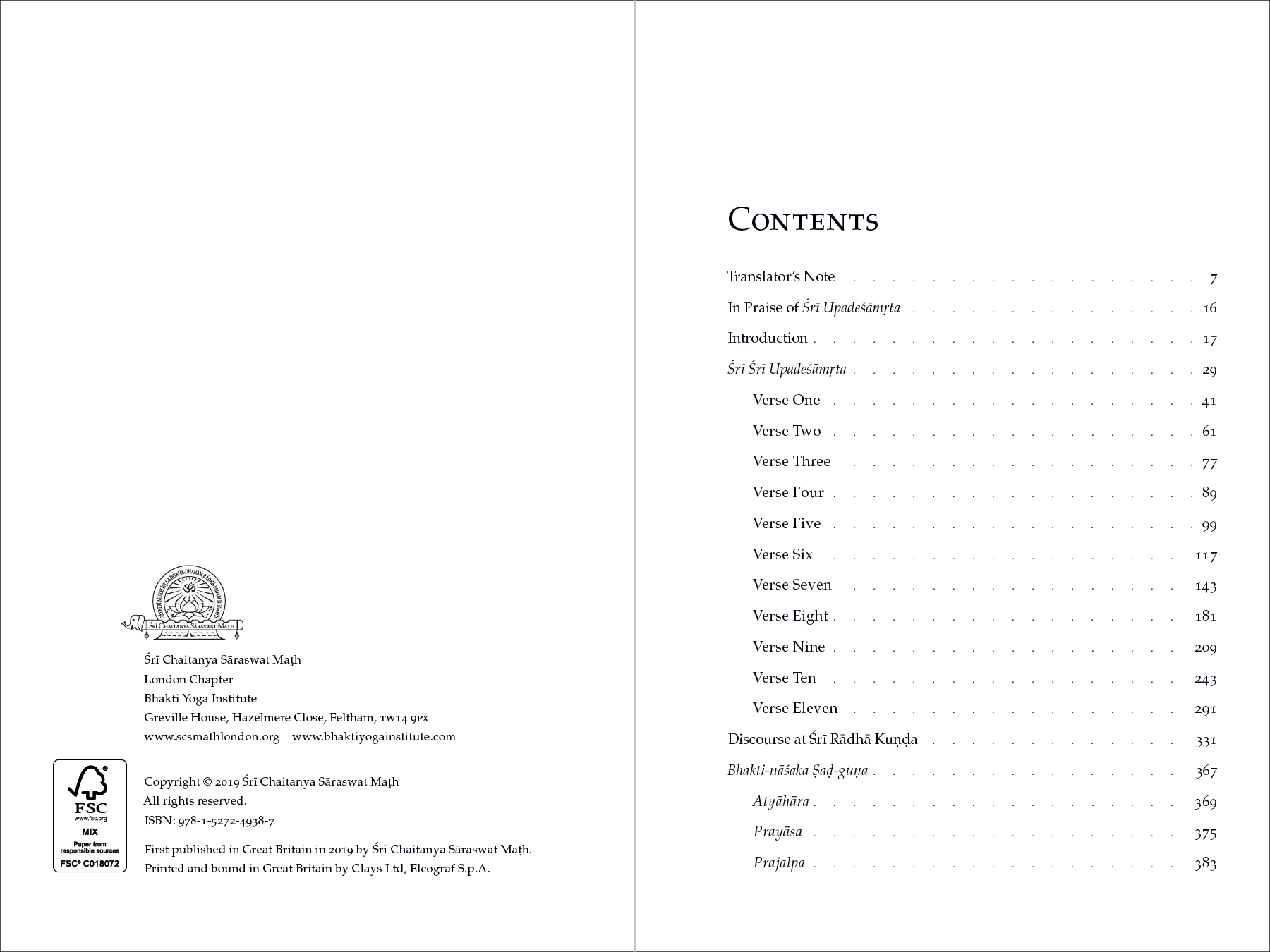 ---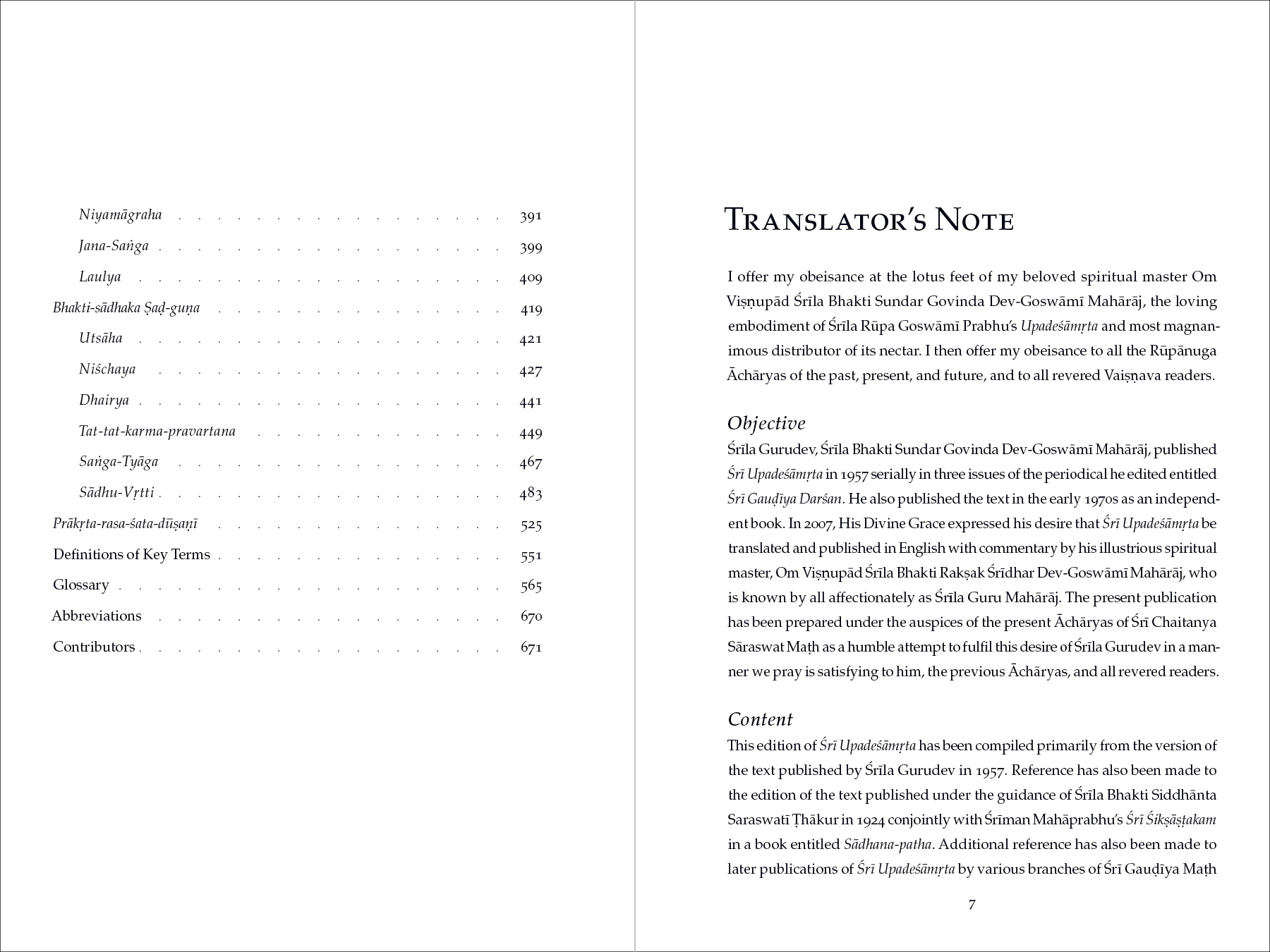 ---
---
---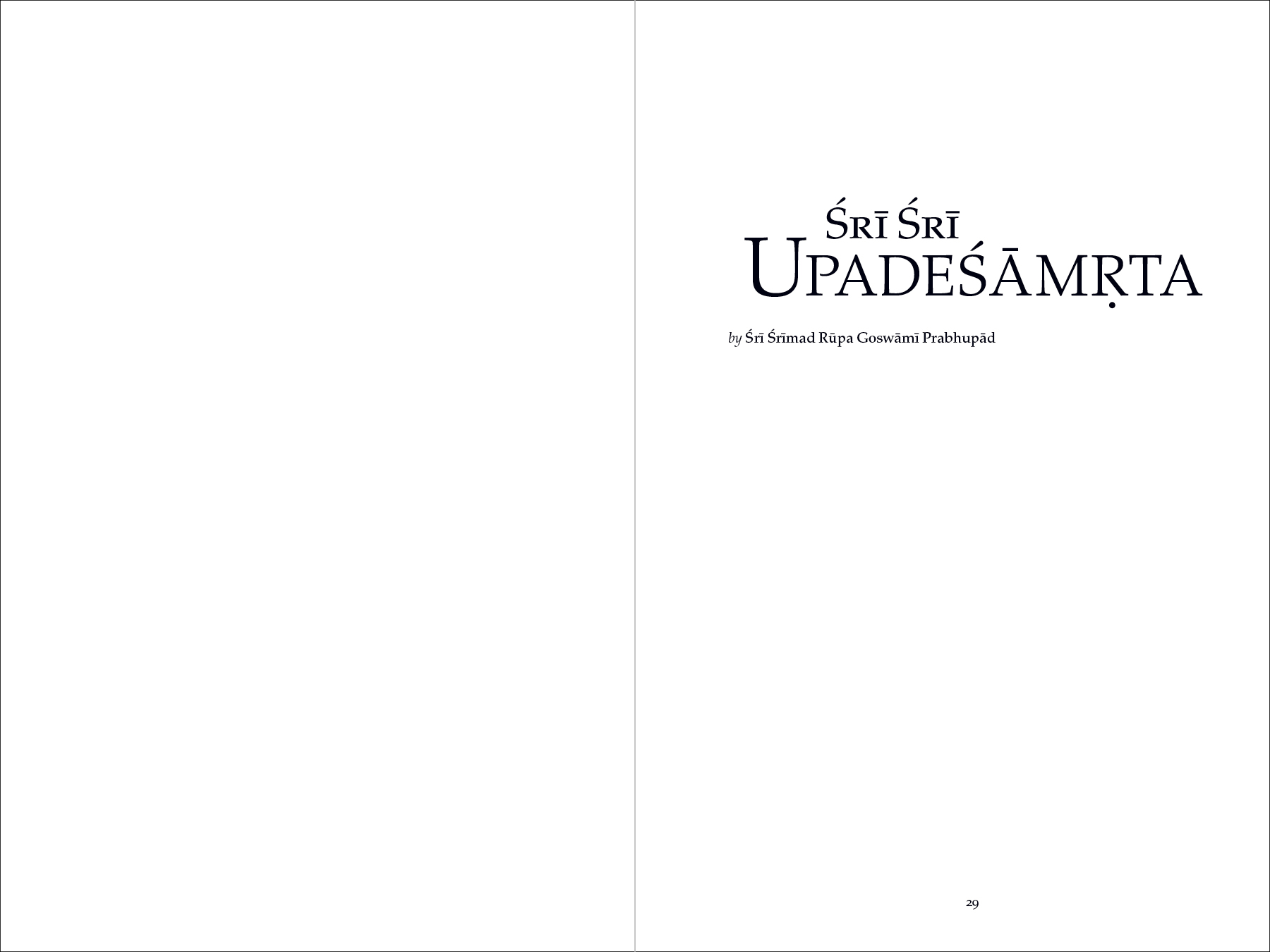 ---
---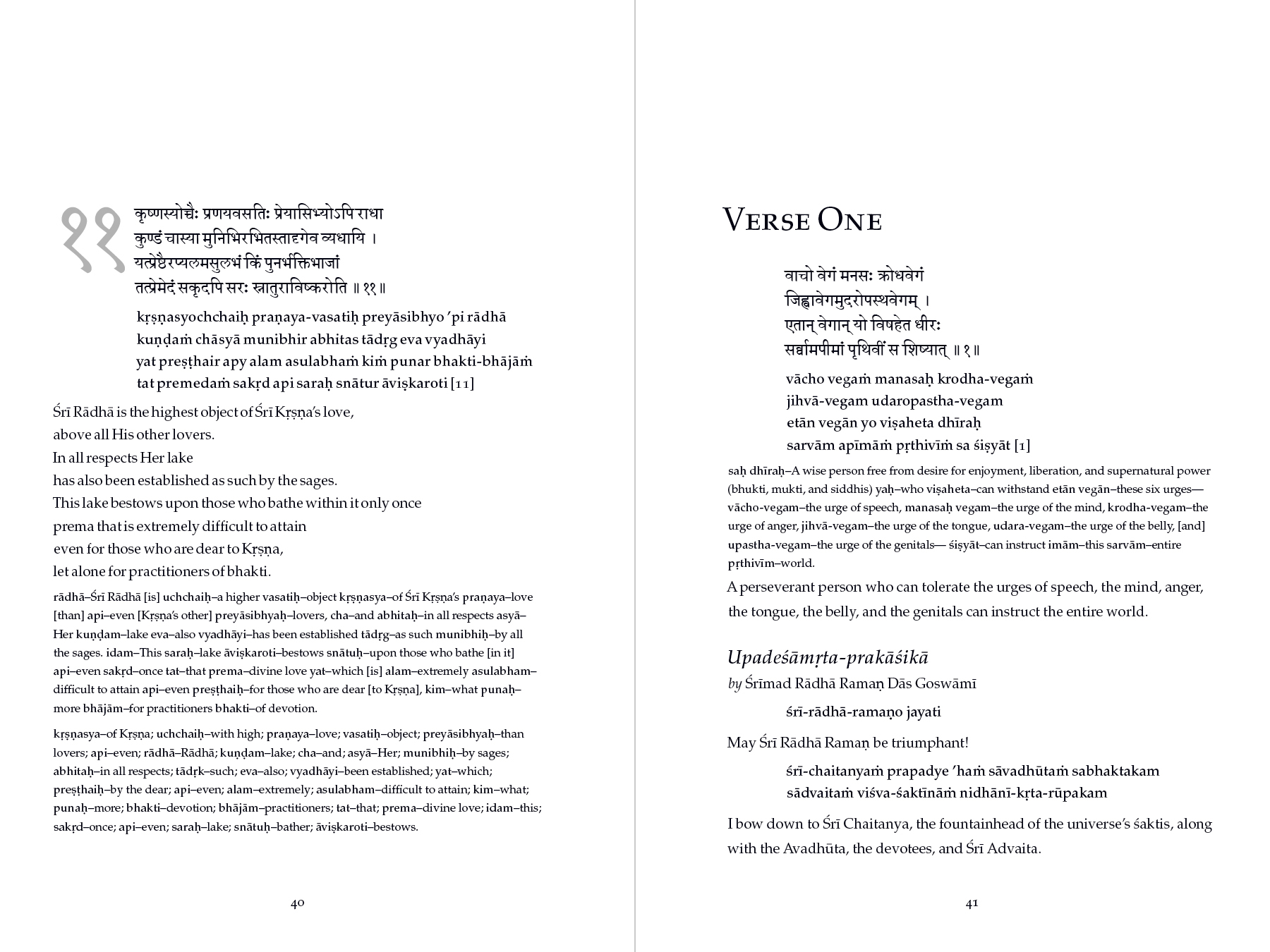 ---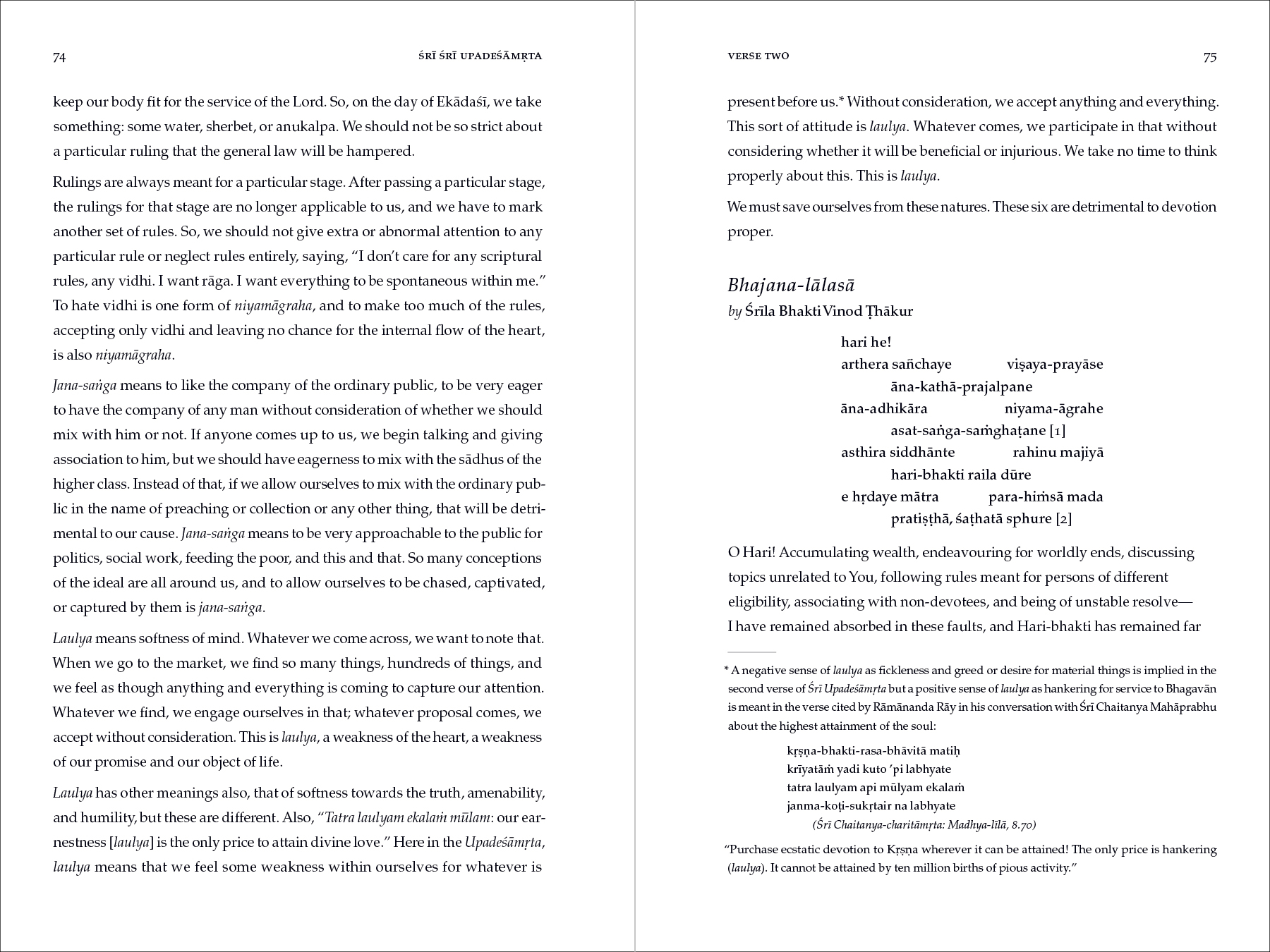 ---
---
---
---